THE ULTIMATE PORTABLE BLENDER SOLUTION THAT LETS YOU BRING YOUR SHAKES ON THE GO.

SIMPLISTIC AESTHETIC DESIGN - Compact and stylish perfect for everyday use.
PORTABLE & LIGHT WEIGHT - Designed with you in mind the Aesthetic Blend is a breeze to carry around. Simply stash in your bag and blend your favorite shakes on the go!
EASY TO USE - It's as easy as 1, 2, 3! Simply fill with your favorite ingredients, close the lid and press the button to blend.


POWERFUL TECHNOLOGY - Big blender performance, compact size. Blend through anything from Ice, frozen fruits, veggies and more!


DURABLE AND DROP PROOF - Made with BPA free plastic without sacrificing strength and durability.


WIRELESS CHARGING - Easy charging from any USB port. Just place the blender on the magnet-assisted charging pad and it will begin to charge.


EASY TO CLEAN - Fast and Simple cleaning. Just add soap, warm water and blend. Rinse and you're ready to go!
BLEND ANYTIME,

ANYWHERE

!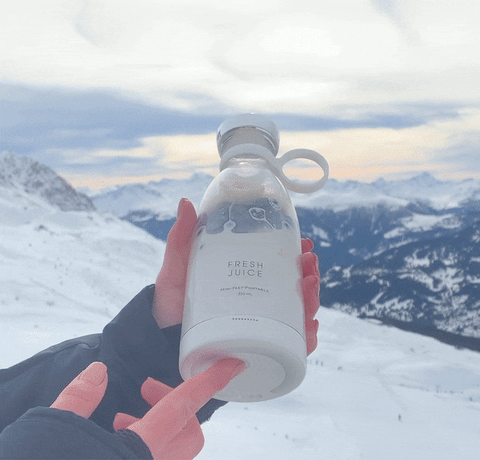 Implement modern convenience into your busy lifestyle and create the freedom to consume good nutrition, stay hydrated and live better no matter where your life takes you.
Best for making Protein Shakes on the go!
Your favorite Fresh Juice USB Portable Blender is perfect for protein shakes. It just got easier, more convenient, and less messy. Our Blender is perfect for the gym, your morning coffee, or pre-workout drinks.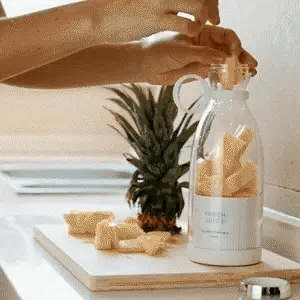 logy meaning you won't have to worry about causing too much noise while using them.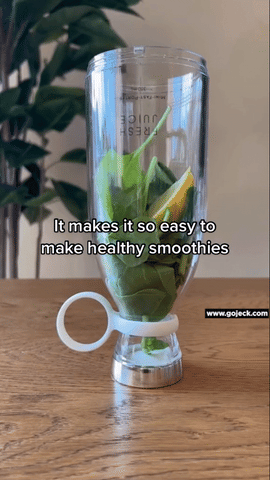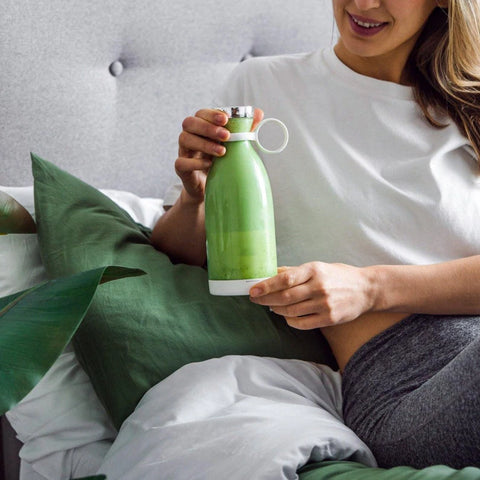 Cleaning Made Easy
Our easy-to-remove blade and bottle caps make the whole cleaning process a breeze. No need to worry about leftovers getting stuck in the bottle.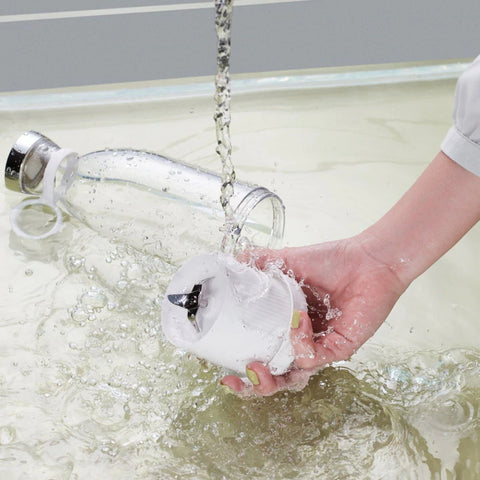 SLIM & SLEEK DESIGN
Our bottles were designed to be minimal & aesthetic without sacrificing performance. Stay healthy and with style when you use The Portable Blender.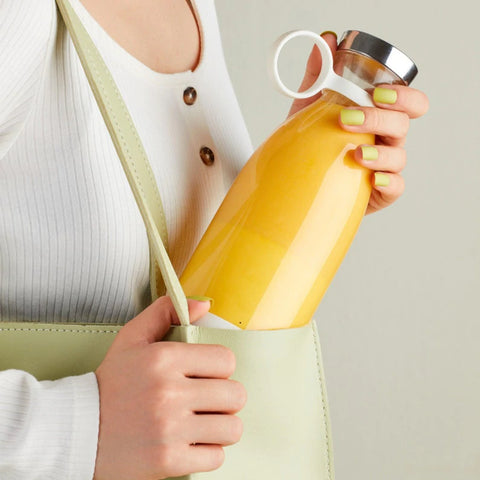 Our customers love it!
One of my favorite purchases was made TO DATE. I don't remember the last time I didn't use my Portable Blender. It helps me get my nutrition even when I'm out and about.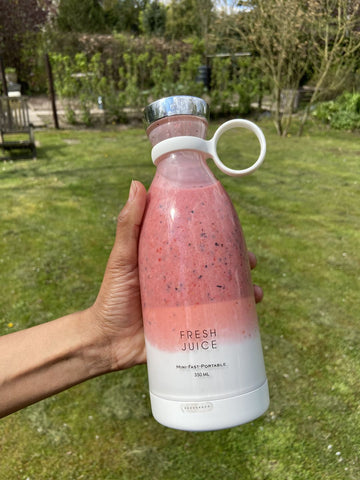 I loved the simplistic and sleek design. I take it to work with me every day and the silent motor helps me blend without worrying about who's around.