🥰This Montessori kids knife is designed to allow children to safely engage in the kitchen.
The mini cutter is perfect for slicing bananas, strawberries, cucumbers, cheese, and much more! Our Montessori knife offers a fun and educational way for your child to stay busy in the kitchen while you prepare a meal.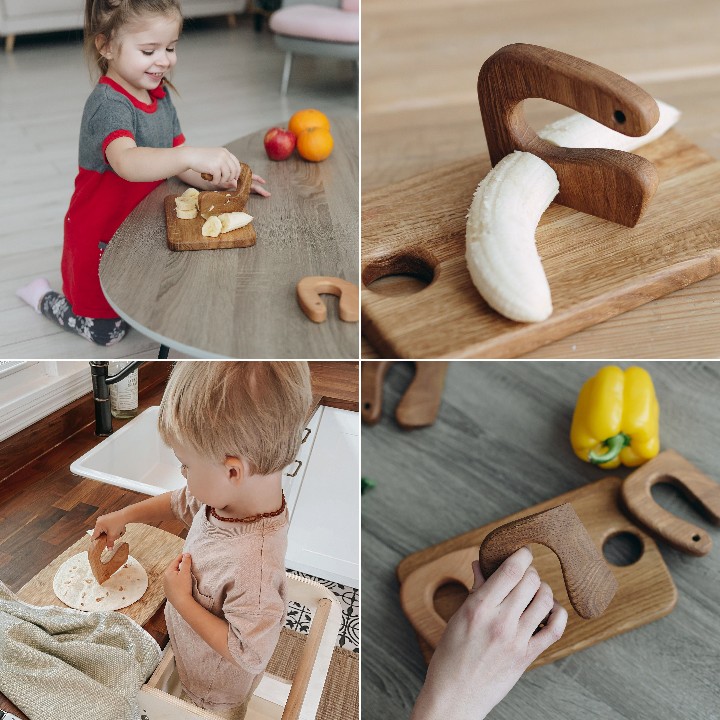 Rest assured, the mini cutter is safe and can't cut the skin. Yet, it will allow toddlers to participate in the kitchen, prepare their own snacks, develop independence, and acquire fine motor skills. A versatile tool, our wooden knife for kids can be used with playdough, soft fruits and vegetables, bread, cheese, dough, and more! The possibilities for fun and learning with this Montessori knife are endless.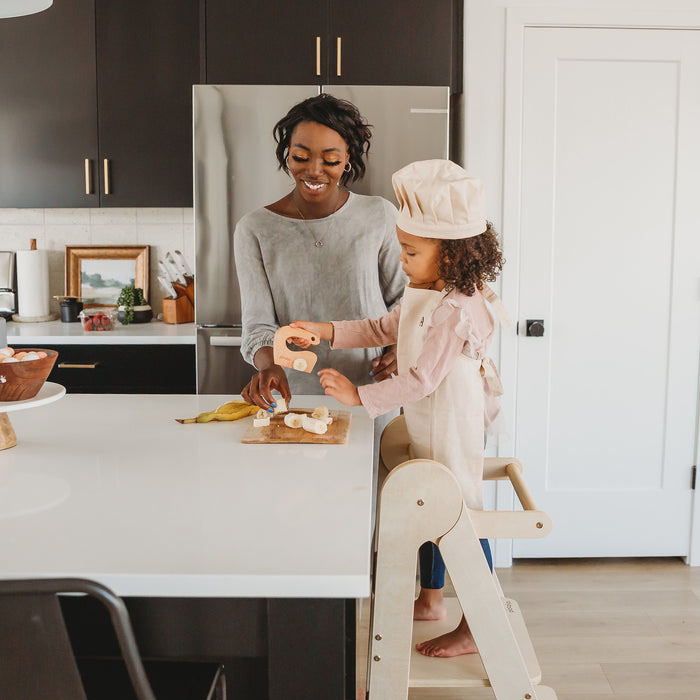 ⋒ Fine motor skill development, Independence
⋒ Heuristic play, pretend play and open-ended play
⋒ Eco-friendly, non-toxic (FDA compliant)
As a mother of a 3 year old i know exactly what toys and games are interesting and educational for children as i have gone through loads my self and only the best are presented in my shop.
I am against plastic as i believe they are totally useless for your children and cause environmental problems when disposed.
All my toys are 100% made of different types of wood by my husband.
If you have any questions, please do not hesitate to get in touch with me.