Help your little one to find a perfect balance with a Wooden Stacking Balance Toy! This educational game will for sure entertain your baby and is a great Personalized Gift For Kids🎁🎁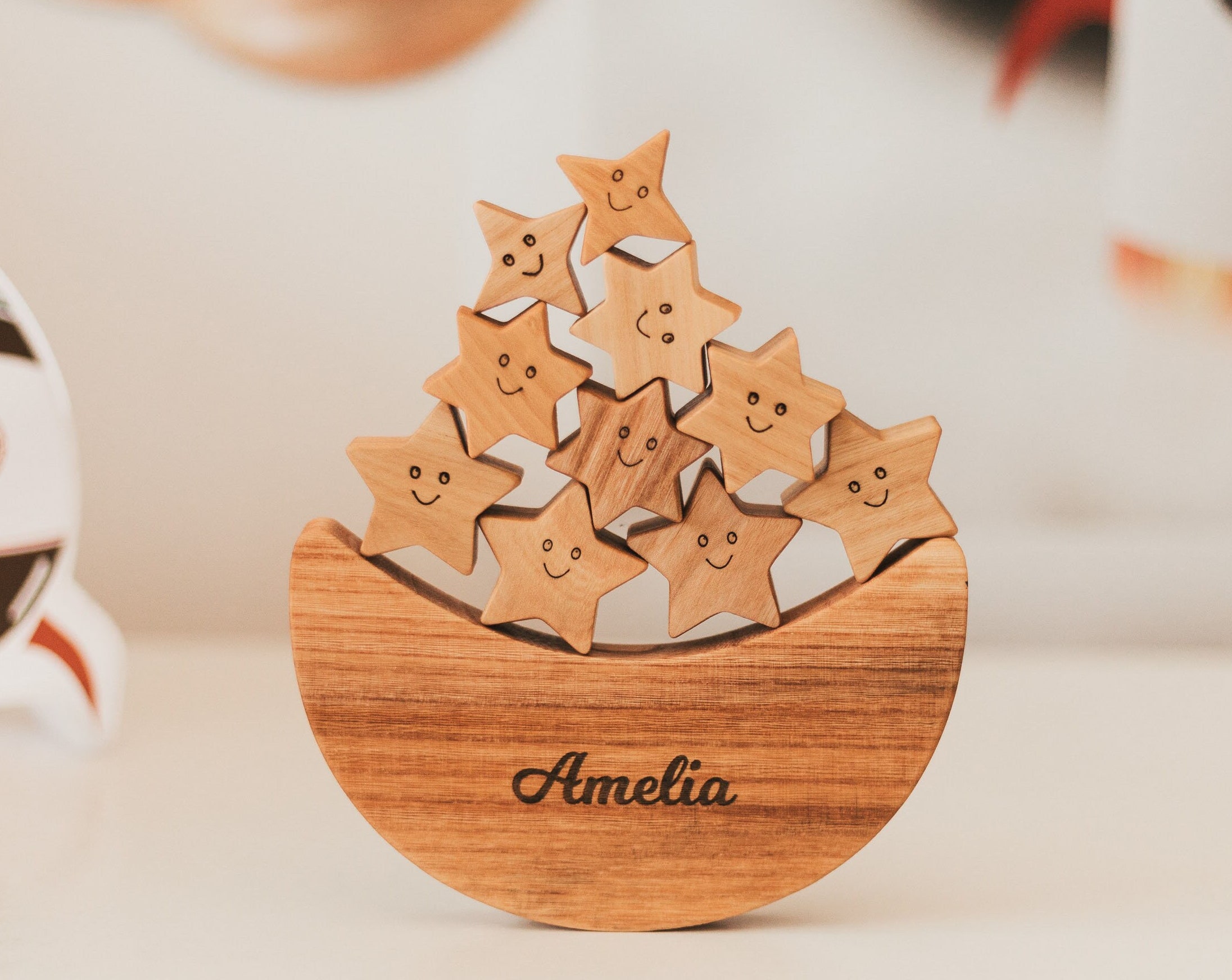 We know your love for fun but educational toys. Our Balance toy consists of a moon and little stars that should be placed on the moon, so they do not fall. Oh, and how about building the highest tower competition?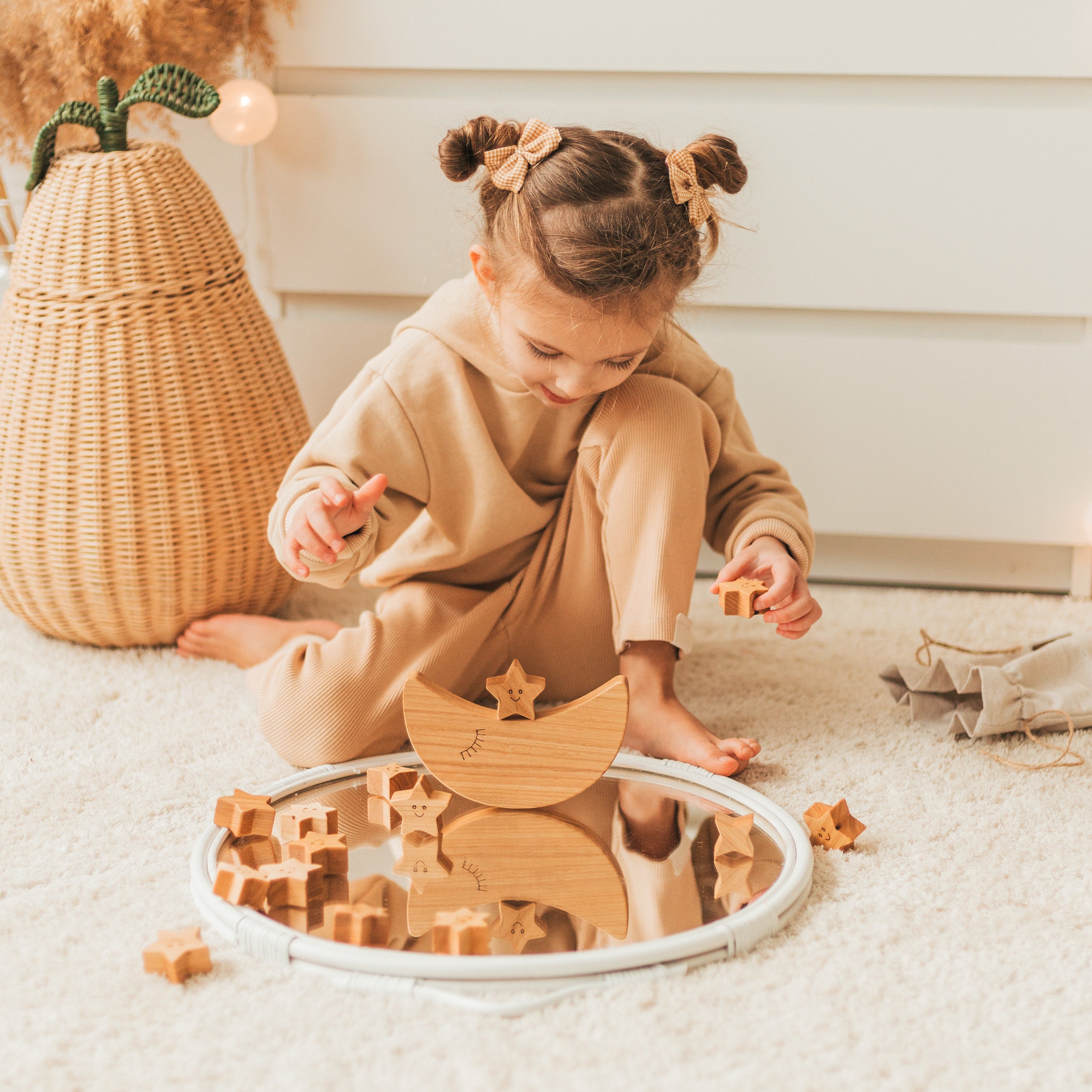 Even playing together, kids will not get bored. And of course, you can help them to place the details properly as it is a great family bonding opportunity!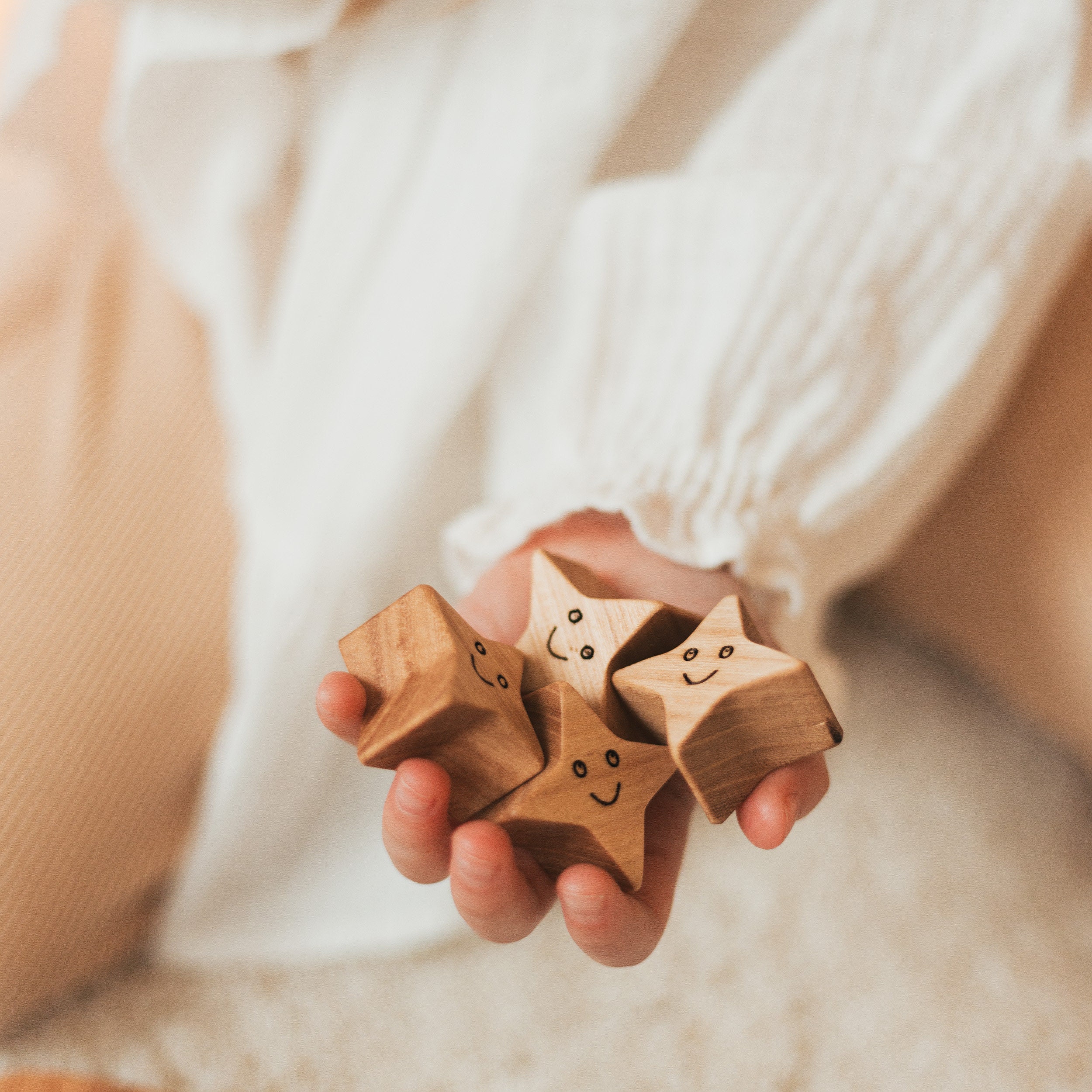 · B E N E F I T S ·

While playing with the balance toy, the child will develop movements coordination, logical thinking and memory. It a great way of practicing eye-hand coordination and developing fine motor skills.

· D E T A I L S ·

Set consists of a moon and ten stars
Made of elm wood – a lasting and durable material
Toy is covered with linenseed oil. It is ecological and safe for kids

· S I Z E ·

Balance toy (moon) is 16х10 cm (6.3x4 in) and each star is 4х4 cm (1.6x1.6 in)

· A D D I T I O N A L · O P T I O N S ·

We can personalize the toy and engrave the name of your baby on it. It will make your gift more special and memorable!
Additionally, you can order 5 extra stars for the set and a keeping bag.

· T E R M S · A N D · C O N D I T I O N S · F O R · S A F E · U S E ·

1. DO NOT LEAVE your child alone while he / she is playing with a toy.
2. Ensure that the child does not take small parts for him.