🏹Archery for kids offers benefits to their physical and mental development.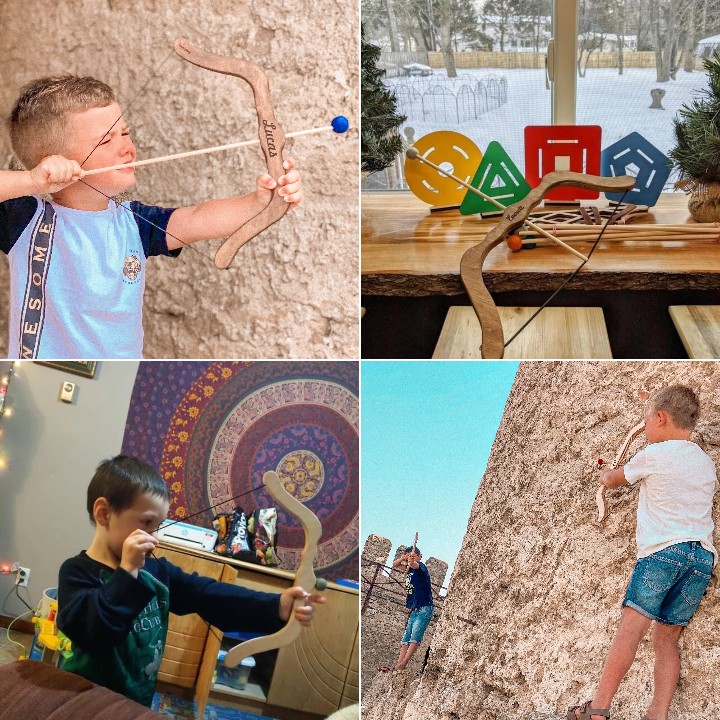 Setting goals and knowing how to set goals is very important for personal growth. It allows you to realize what needs to improve and then set goals to hit those new targets. Archery helps our kids to learn how to set these goals, a skill they can adapt into their day to day life.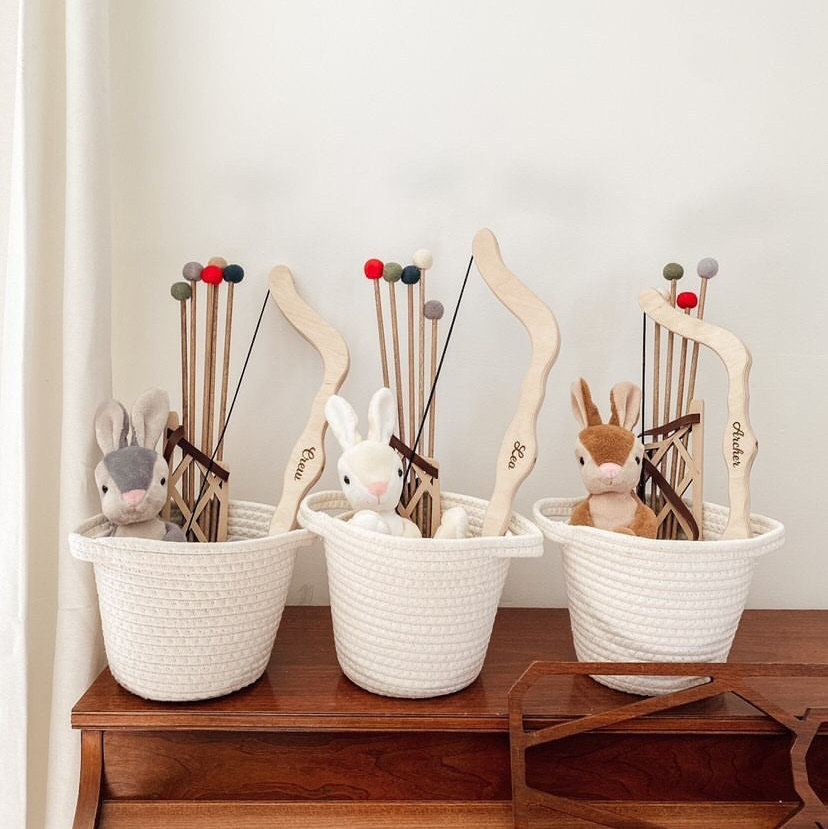 Learning how to become an archer is very much a step by step method, IE nocking the arrow, drawing the bow, aiming and finally shooting. Kids that are interested in archery soon learn that by focusing on each task at a time, they will hit the target more often.


Archery helps to train kids to be more focused, as they improve one of these steps at a time.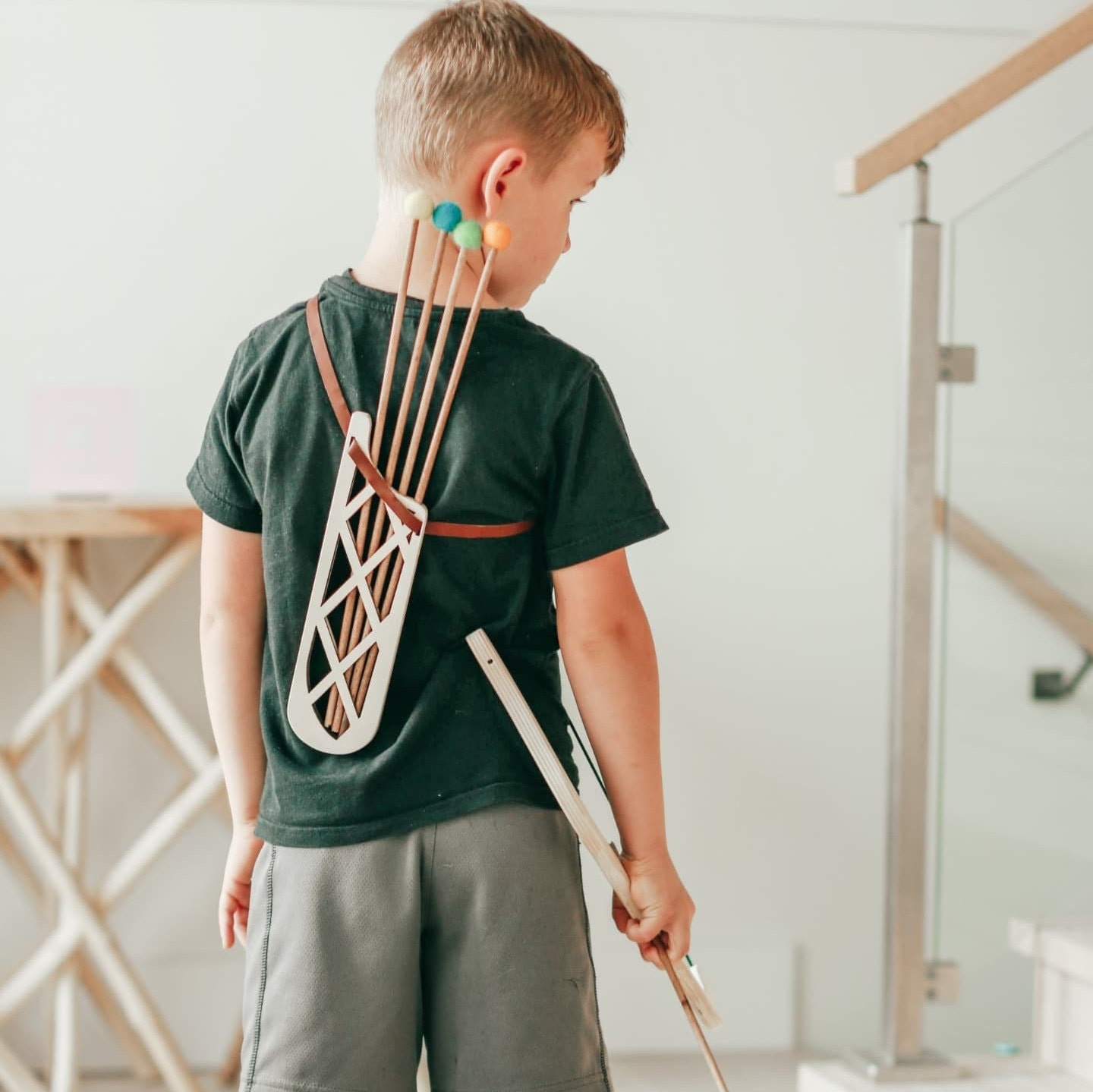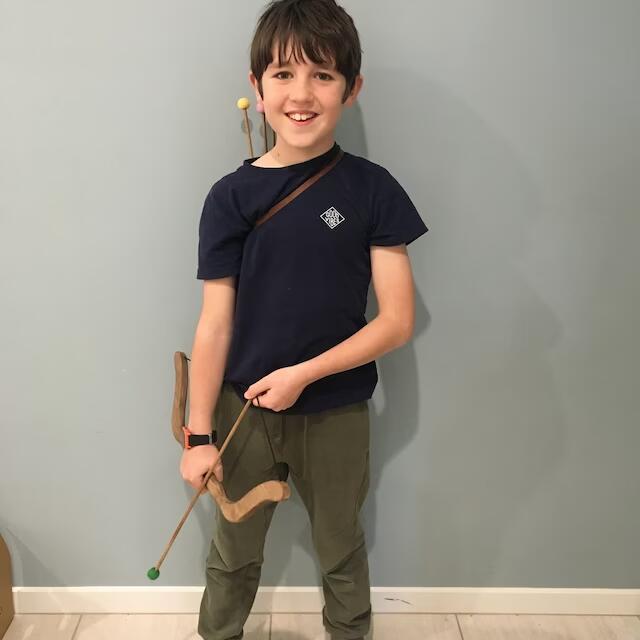 · C U S T O M I Z A T I O N ·

- You can choose the color of the bow and arrow: Dark wood or Light wood.
- For an additional cost, you can add arrows and a quiver for arrows.
- Become a squad of archers with the whole family. We have bows in 2 sizes: S for children 2-4 years old and L for children and their parents 4-99 years old.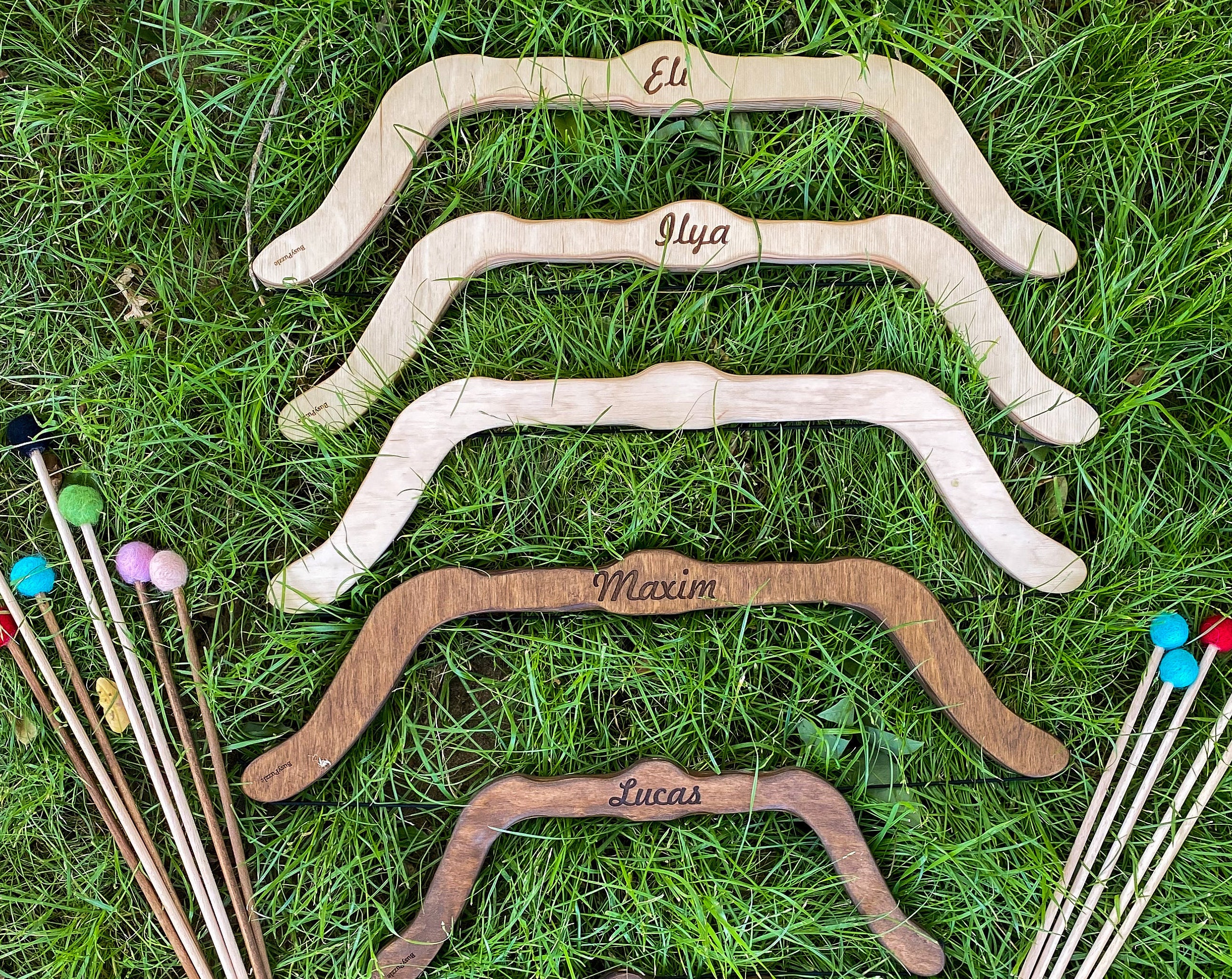 · D I M E N S I O N S ·

Bow: S 14.5x5.1 inches (37.5x13.5 cm); L 19.2x5.9 inches (49.5x15 cm)
Quiver: 2.7x10.2 inches (26x7.2 cm)
Targets: 5.5x5.9 inches (14.5x15 cm)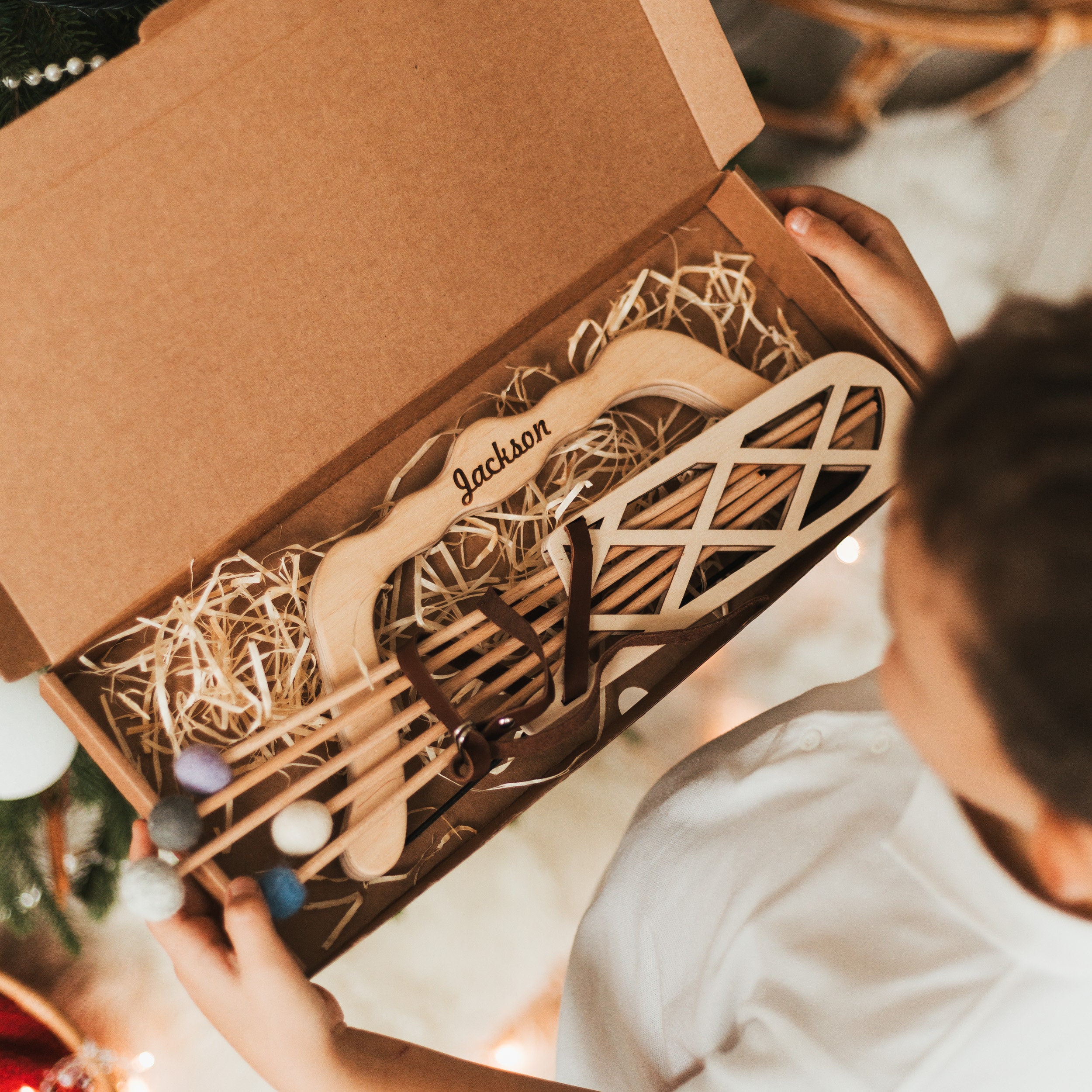 · A B O U T · O U R · I T E M S ·

Our bows are made from high strength wooden plywood. When we created it, we didn't think that this would be a game not only for children but also for adults.
It is very interesting and fun. And the name on the bow emphasizes the individuality of each archer.

The arrowheads are made of felt, which ensures a soft hit. You shouldn't be afraid of shooting at each other.

Is it really safe for kids to use bow and arrows? It's not uncommon for parents to worry about the overall safety of archery. You might be surprised to uncover just how safe it is.