✔️Unique ❤️Thoughtful 💌 Handmade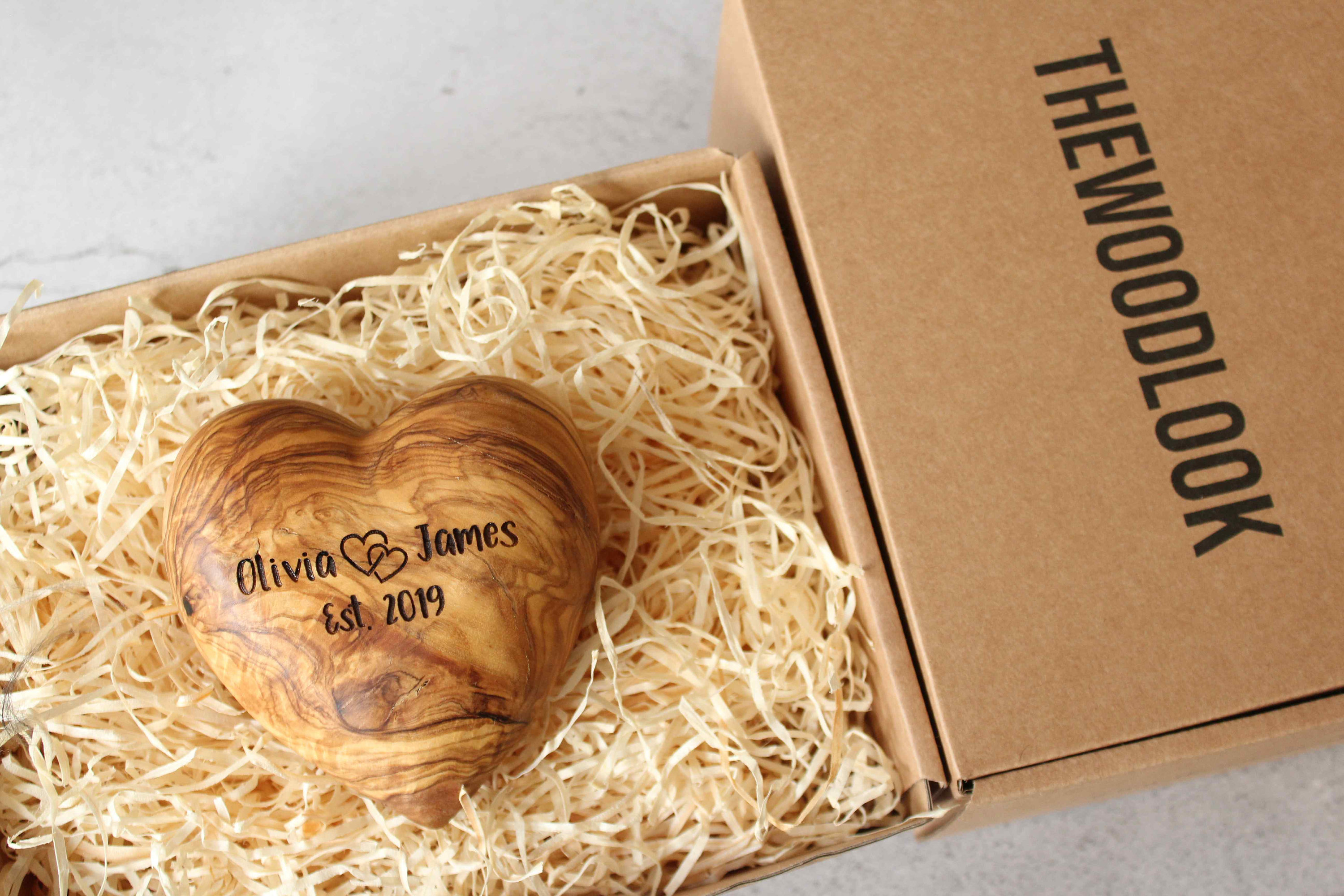 👰‍♀🤵‍♂Beautifully handcrafted olive wood hearts make an excellent gift that can be treasured and shown around the home as a rustic decorative ornament piece.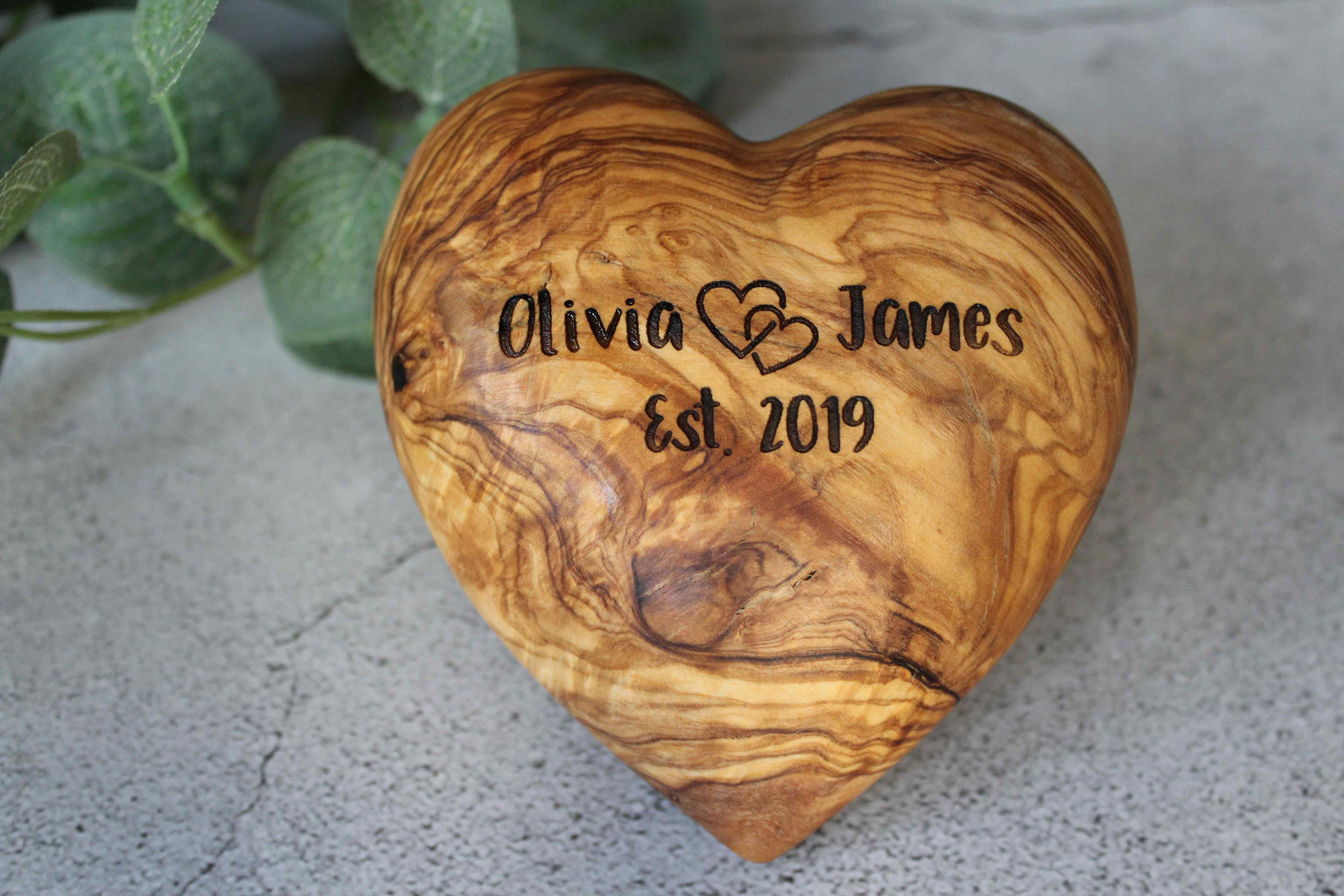 💝Each heart is personalised based on the design shown on the listing. This design features the couples name and heart outlines followed by a memorable date (optional). If you want any wording on the back of the heart let us know in the notes and we can accommodate this.
Our wood comes from Tunisia, the perfect climate for olive trees. Each is carved and artistically crafted into heart shapes that fit perfectly into your hands. Once smooth to touch, they are coated in olive oil for added shine and lasting qualities. You can coat your olive heart when it starts to become 'dry' to enhance its features once again.
All orders of olive hearts are gift wrapped in our branded cardboard box with wood wool. Making it ideal for an anniversary, wedding or valentines celebration.
As each olive heart is made from real wood the natural grain and colouring can change from what is seen in the images. Please take this into consideration before ordering.
Please note: Returns are not accepted on any engraved olive hearts.
Each heart is approximately 9-10cm in diameter and around 4-4.5cm thick.
How to buy ❤️
1) Decide what you would like engraved and add it to the personalisation box.
2) Place your order and message us if you have any other details we need to know about.
3) Leave the rest to us!
What's included? 📦
- Premium gift box with wood wool - ready to be gifted to someone special.
- Olive Heart, treated with olive oil to bring out the natural shine.